Before your start a fitness program set yourself clear and realistic goals. To achieve this, first begin by evaluating your attitude to exercise, lifestyle habits and current levels of fitness.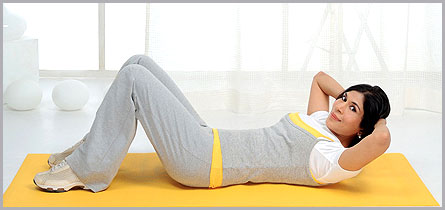 Initially, it might be tough to incorporate fitness in your schedule, but it is important because being fit and healthy benefits every aspect of your life. Treat commitment to health and fitness like an important project, and devote to it the time it deserves.
This questionnaire is designed to create an awareness of your current fitness status.
Step 1 is knowing where you are right now. This evaluation acts as a tool to fine-tune habits for optimal weight, health and energy.
15 Questions to evaluate your fitness status
1. Do you consider exercise to be an integral part of your life?
2. Do you start exercise programs but then are unable to stick with them?
3. How many days per week are you willing to devote to exercise?
4. Are you currently doing any form of exercise?
No
Occasionally
Regularly
5. Do you enjoy working out?
6. Do you know what you want to achieve from your exercise program?
7. Do you feel an exercise program would benefit your job?
8. Do you pay attention to correct exercise technique when you workout?
9. Does exercise improve your mood and help you cope better with stress?
10. Does exercise increase your energy levels?
11. Can you brisk walk 30 minutes without gasping for breath?
12. Are you in shape?
(This test assesses your body shape and fat distribution)
Test yourself: Measure your waist, and then measure your hips. Divide your waist measurement by your hip measurement.
Male: above 0.95
Female: above 0.86

Male: 0.81-0.94
Female: 0.71-0.85

Male: below 0.8
Female: below 0.7
13. How flexible are you?
Test yourself: Sit with your back against a wall and your legs together, extended in front of you. Reach forwards and measure how far down your legs your fingertips can reach.

Thighs
Knee
Shin and beyond
14. How strong is your upper body?
Test yourself: Do as many push-ups (half or full push-ups) as you can in one minute.
Half push-ups
Male: 29 or less
Female: 24 or less

Male: 30-50
Female: 25-40

Male: 51 or more
Female: 41 or more
Full push-ups
Male: 9 or less
Female: 4 or less

Male: 10 -30
Female: 5 - 15

Male: 31 or more
Female: 16 or more
15. How strong are your abdominals?
Test yourself: Do as many crunches (full sit-ups) as you can in one minute.
Male: 24 or less
Female: 24 or less

Male: 25 - 45
Female: 25 - 45

Male: 46 or more
Female: 46 or more